Awesome Team-building; Extraordinary Results
Filipino managers demand EXTRAORDINARY RESULTS, not just fun games and engaging activities. Team building must be relevant to the mission of the team.
Team Bayanihan brings your teams together in a fun, safe, and friendly learning environment so you can cultivate trust, resolve conflict, strengthen relationships, develop teamwork skills, build momentum, and make great things happen.
Build great teams with us.
The Ultimate Team Building Experience: Choose Your Workshop
We designed our team-building workshops to cater to different teams' diverse needs and preferences.
We offer two kinds of workshops: game-based team-building workshops and process-oriented team-building workshops.
Our game-based team-building workshops are interactive and fun-filled, utilizing various games, challenges, and activities to foster team bonding, trust, communication, and collaboration skills.
On the other hand, our process-oriented team-building workshops focus on the underlying dynamics and processes within a team. 
Through facilitated discussions, reflection exercises, and group activities, teams will gain insights into their communication patterns, decision-making processes, and problem-solving approaches. 
Contact us today to learn more about our team-building workshops and how they can benefit your team.
Teamwork Mastery Experiences: Result-Driven Process Facilitation
Unlock your team's potential with our dynamic process facilitation approach. Our TMX workshops strengthen your team's competencies based on the ten essential building blocks of successful teams.
From goal clarification, role definition, communication, and decision-making to problem-solving and participative leadership, our workshops cover all the key areas that drive high-performance teams.
Action-Oriented Results
At the end of each workshop, participants walk away with a deep understanding of each competency and practical output.
Our facilitators guide your team through engaging activities and discussions that generate tangible results.
Together, your team will create actionable plans to implement immediately, driving positive change in your organization.
Experience the Difference
Invest in your team's success with our process facilitation approach. Our workshops are tailored to your team's unique needs and can be delivered in person or virtually.
Join the ranks of our satisfied clients who have experienced the transformational impact of our team-building workshops in the Philippines.
Elevate Your Team's Competencies. Contact Team Bayanihan Today to Learn More!
PlayMakers Xp: Game-based Team Building Workshops
PlayMakers XP is a game-based team-building program that infuses play and games into traditional team-building approaches.
It offers a unique and engaging way to develop essential competencies, foster positive team culture, and improve communication.
PlayMakers XP's workshops create a fun and dynamic learning environment that encourages participation and teamwork.
Using game mechanics, competition, and storytelling, we divide participants into teams and work together to complete challenges to develop specific competencies.
The program aims to create lasting results that benefit both individuals and the team, with tangible skills and actionable takeaways that can be applied in the workplace.
The Team Bayanihan Way
Consultants and facilitators of Team Bayanihan can help you in five simple steps. We follow a process to ensure that your team-building workshop brings a good return on investment, is remarkable, and create a transformative learning experience.
Most providers will sell you packages. And we understand that since most are not team-building facilitators or learning experience designers. Sometimes, we collaborate with some of these team-building providers to help you organize your event or find the best venue.
We want to help you find solutions to your present challenges and make the most of your opportunities. So, instead of selling packages, we encourage you to work with us using a simple, easy, and proven five-step process.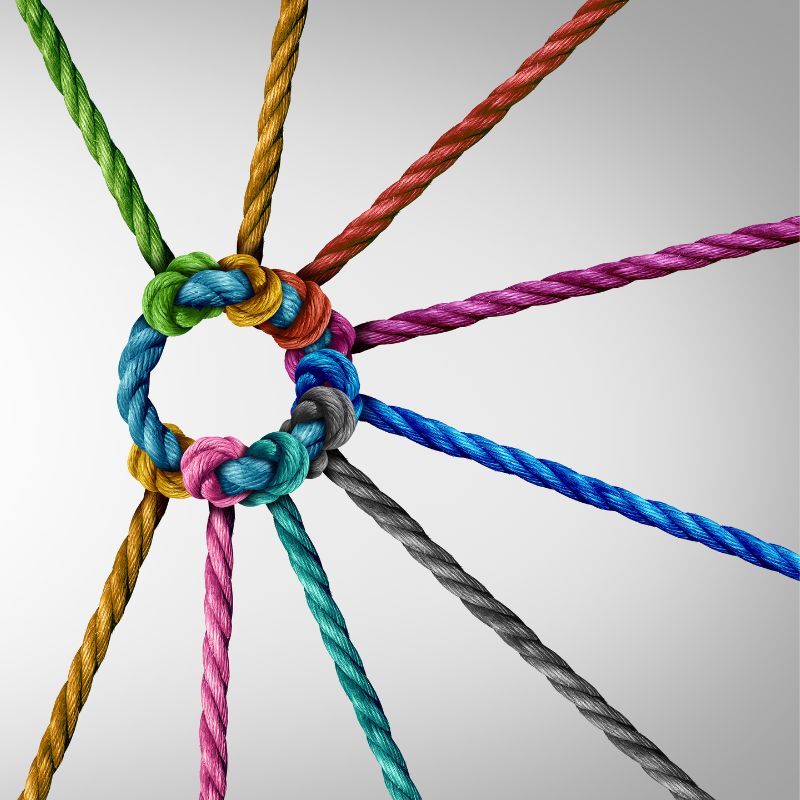 Our Five-Step Consulting Process
1. Discover your unique ability.
Our consultants will invest time in understanding your needs for team building. Doctors call this diagnostic. We engage in discovery.
Often, we start this stage even before you hire Team Bayanihan. We aim to learn if we are the right team-building provider for you. If others can help you better, we tell you too.
We lead you to the discovery of your SOAR: Strengths, Opportunities, Aspirations, and Results. We explore the unique ability of your team to succeed. We want to highlight the mindset, attitude, and behaviors that can make your team improve and perform at your best.
We use assessment tools to help you discover your positives.
2. Design experiences and develop team tools.
Once we have identified how to move forward, our LX designers and facilitators will design your team-building experience, including pre-and post-workshop activities.
We will also identify tools, activities, and games to help bring out the desired learning outputs.
3. Deliver the experience.
We hold four-hour workshops for multi-day team-building experiences.
In the Philippines, many sales rallies allocate 3 to 4 hours for team building. A group of 100 may have a one-day team building. And smaller teams do overnight sessions on beaches and resorts.
Our multi-day programs are usually for team leaders and executives whose learning outputs are the solutions they seek. These solutions include promoting accountability, employee engagement, team coaching and mentoring, and other competency-based team building.
To help you identify which one is for you, we can send you a catalog of our programs.
Most providers end here. And you may terminate the process here too. But to be truly effective, we encourage you to go to the next step.
4. Engage the team to take action.
Many team-building programs, like most seminars in the Philippines, end at the event. Everyone congratulates the winners. Facilitators celebrate themselves for doing a great job in making people happy.
Our journey begins with discovery. Once we have identified the best behaviors of your team, we want to help them make these behaviors normal. Once conflicts are solved, we don't want them to keep on coming back.
So, our team building continues. We engage people for the next steps. This may require them to set goals and meet their bosses once a month. It may also involve us. We can design online courses or do monthly webinars for you to strengthen the resolve of everyone to make extraordinary success happen.
5. Evaluate to elevate.
When was the last time you evaluated the effectiveness of your team building? Unfortunately, most team-building programs are never measured.
Some providers require you to fill in a feedback form. But these form evaluates the facilitators rather than your team.
We can help you evaluate your team's improvement from X to Y. You can make adjustments to your progress if you evaluate the impact of your team building. It also tells people that you are serious about helping them build teams.